We interviewed Marcello Trentini, Michelin-star chef at Magorabin, concept entrepreneur in the restaurant industry, and founder of DelMago Drinks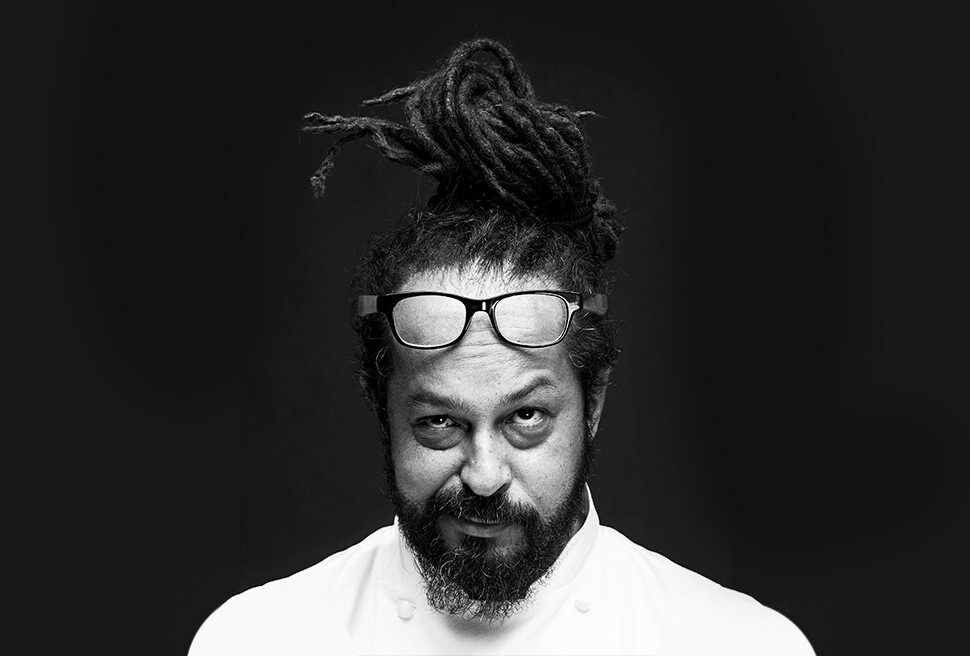 "I am passionate about formats. When I started DelMago Drinks, I had just opened Casa Mago, my cocktail house. In my idea of how to approach catering, Casa Mago was born as a replicable format. That's why I was looking for a company that would help me make branded spirits bases that would be the same in every venue.
My dream was that in every place where I imagined my venue, (London, Tokyo, New York, Mexico City) there could be a bartender who would customize cocktails based on where he was, but always using Marcello Trentini's branded products as bases.
Later, I met Elisa Cravero from The Spiritual Machine and found people who could help me make this project happen.
Then, the covid pandemic came and everything stopped. In the first 3 months of the quarantine, I started using delivery services, especially alcohol, and also buying Ready-To-Drink cocktails. As a result, I discovered a whole new universe. It was the pandemic that redrew the patterns!
As I looked around, I discovered new companies and a change in habits and consumption, and I noticed that the Ready-To-Drink market was massively on the rise. Small manufacturers started producing Ready-To-Drink products, and over short periods of time, they began to make bigger and bigger numbers. I started drafting an idea, and in the summer of 2020 we started working on the project."
"The first difference with other Ready-To-Drink producers was that we started with the bases. Contrary to the initial idea I had, I didn't want to produce Rtds with Casa Mago, but I was thinking of a line of absolute spirits to make cocktails and then a line of great ready-to-drink cocktail classics made with those absolute spirits. With Fulvio Piccinino we started by producing the spirits needed to make the cocktails. First the Vermouth Rosso, then the Bianco Chinato, the Gin, and the Bitter. And then the cocktails. Although my ideal list was twelve drinks, we focused on the four most famous drinks: Negroni, Milano-Torino, Boulevardier, and Vesper.
Compared to those who produce Ready-to-Drink cocktails but not the absolute spirits needed to make them, I can say that we are innovators in this respect. The process was relatively quick: the idea came to us in April 2020, in September 2020 we founded the company, and at the beginning of the second lockdown (November) the first six products were out for sale; six months later followed the other two."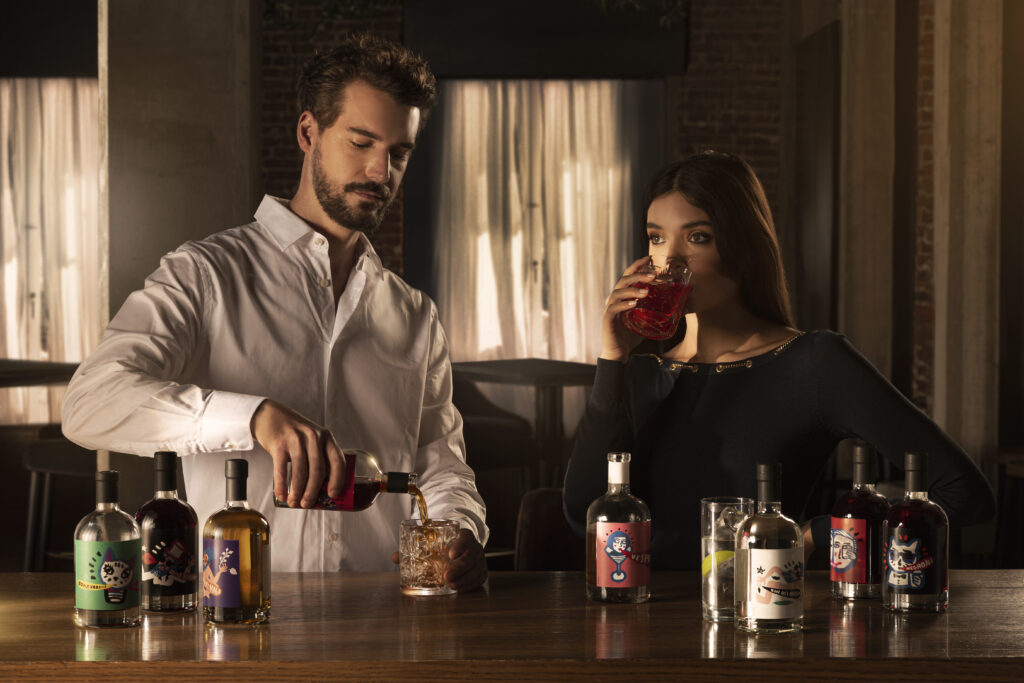 Opportunities: international awards
"Gaia, my partner, who is always on the lookout for news from the market, had the idea to ask Fulvio Piccino about international competitions where we could send our spirits. We understood that Brussels, Gin Master in London, and Wine & Spirits Competition were the three most important competitions in the sector and could give great visibility to our products. We sent the bottles for tasting accordingly. The results were incredible: the gin was awarded in all three competitions winning Gold at the London Gin Master, Silver in Brussels, and Bronze at the Wine & Spirits Competition. A big surprise at Business Spirits in London for our Chinato (Master Medal), which according to the jury redefined the judging parameter and the degree of organoleptic analysis of Vermouth. Business Spirits was also the first to open the competition to RTDs, and our Negroni participated in the event and was awarded a Master Medal. We realized that many products have become drinks in their own right. The Ready-to-Drink business is just the tip of the iceberg of a market that will still change considerably.
The boundaries are changing: during the pandemic, there was great enthusiasm for having ready-to-drink products at home. Now, however, habits have changed again, and people want to go back out. Our business, however, has not been particularly affected by this. The reason behind the 500 ml format was to make it easier for venues that want to serve cocktails but do not have a bartender in-house, and not for home use. Our products are replicable by nature, so they were born for restaurants and venues without a bartender, and can therefore be served and consumed anywhere.
We want to expand more and more, and we are going for wine stores; we would like to target the large-scale retail level by positioning ourselves as top-quality spirit makers."
Future plans: a single-brand concept store
"We wish for our company to be taken as a case study because of the incredible success we have had and the speed with which we achieved it. In just 15 months we have managed to make ourselves known in the UK market as a major distributor. Our expansion has also reached the French market where we are present with another distributor. We are now finalising a large Italian distributor who will add new Italian locations such as Liguria, Triveneto, Rome, and Milan. We have already been purchased as a shelf-product by the Rinascente chain throughout Italy.
And then there is the concept-store. It has always been our dream to expand Casa Mago, and now we are taking our repeatability/expansion strategy to the next level. The concept-store project of Formula (DelMago Drinks flagship store) –  along the lines of Camparino in Milan – has started. We never gave ourselves a time frame, but thanks to my business network this project saw the light of day very quickly. After thinking about the birth of DelMago Drinks I managed to find a person interested in opening the first of these Concept Stores, Formula 12, which opened on November 10, 2020, exactly one year after the opening of DelMago."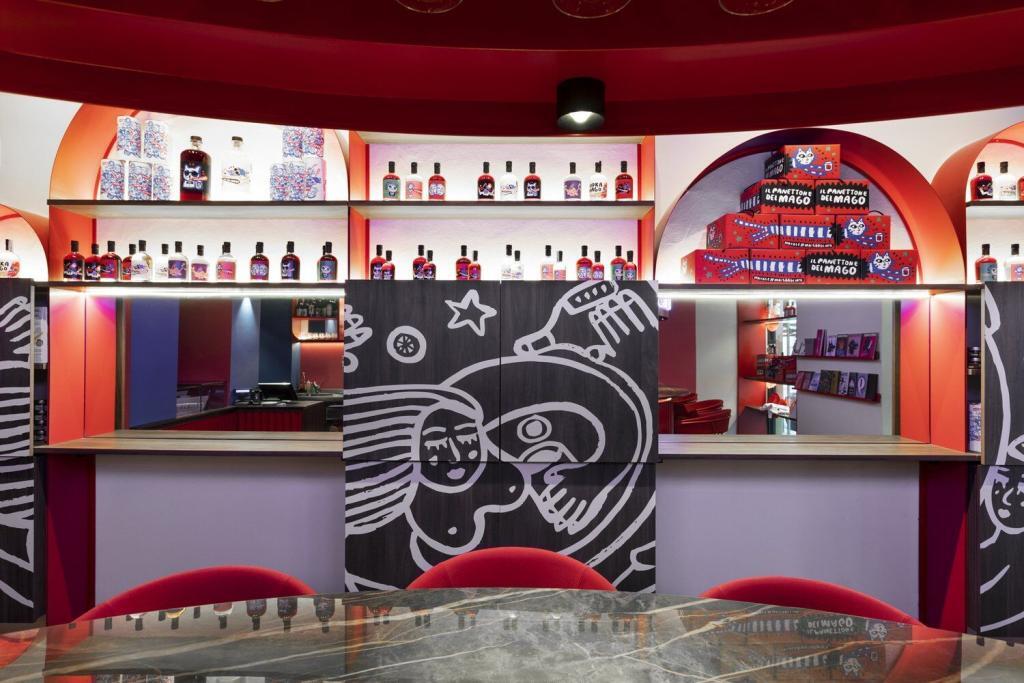 Collaborating with The Spiritual Machine
"I met The Spiritual Machine during a Gambero Rosso event in Turin in June 2018, when I decided to become a producer of ready-to-drink cocktails. I met Elisa and the TSM team to be the perfect technical partners to make this happen. Then the pandemic came and everything stopped. Later, I got back in touch with Elisa and together we brainstormed all the spirits we wanted to make, then we put together a network of founding partners and professionals: the first group of founders of DelMago Drinks was born. I chose the artist Cannizzo to design the label, and in the meantime, in the summer of 2020, we started working on the project.
I think there wouldn't have been any better ways to realise such a project – and the end result speaks for itself. The products of The Spiritual Machine are exceptionally good. I put my chef's palate at the service of DelMago to collaborate with Fulvio Piccinino who helped me with precious inputs for the recipes. I am a chef and because of my area of expertise, I could never have made a spirits line on my own. Big-up to The Spiritual Machine team! To their support, the professional skills, and especially an expert such as Fulvio Piccinino who was essential."