On October 6, in the wonderful setting of the Bulk bar, a Mixology & Food Bar in Milan, The Spiritual Machine co-founders Matteo Fornaca and Elisa Cravero participated in an event that enchanted the Lombard capital and perfumed its guests with notes of bergamot.
What event are we talking about? The launch of "Gian the Gin," the craft gin by Michelin-starred chef Giancarlo Morelli. It was indeed a great evening: rumor has it such a "Gian & Tonic" had never been drunk before!
Besides the happiness of a splendid and very successful event, what made us quite proud is that Chef Morelli chose to realize with us, The Spiritual Machine, a project he had been dreaming of for a good 15 years.
Gian the Gin is in fact the result of a collaboration between Morelli and The Spiritual Machine team.
Working alongside the chef was fantastic: very clear ideas right from the start, an incredible product in his head … and immediately after the first tests we found the "Gian," fresh and elegant, specially designed to marry with quality tonic water and a touch of bergamot essence.
But what is the Gian Tonic, the drink that enlivened the event and all its guests on the evening of October 6? Simply a Gin & Tonic made with Gian the Gin! Makes total sense!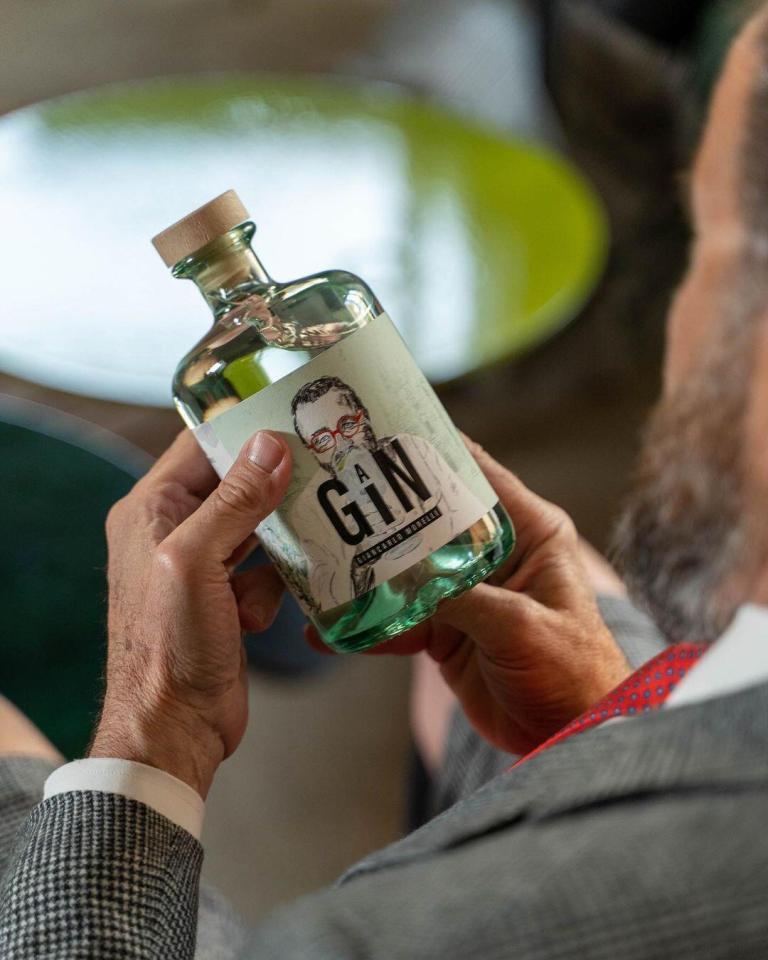 The launch event in Milan was the culmination of our partnership project, a great success story of a creative and talented chef and entrepreneur who strongly desired a product idea and was just looking for the right people alongside whom he could make it happen.
A few more words about Giancarlo Morelli. From enfant prodige to award-winning chef to shrewd entrepreneur: a lifelong passion, four restaurants and numerous awards in international haute cuisine.
Tradition, research, and conviviality converge in his elegant and straightforward cuisine. Always respectful of nature and without waste.
What better partner in crime for The Spiritual Machine to team up and make a unique and innovative Spirit with natural and selected botanicals?
Our favourite words to use when we tell people about our core business are: We put your idea in the bottle. And not only that: we take care of your idea, cherish it, industrialise it and try to turn it into a winning project, a successful case. Just like Gian the Gin.
As for other projects in the pipeline, there are many. We look forward to telling you about the next one. Stay tuned!