What do we at TSM? You could say we make dreams come true. Too cheesy? Read on...
Remember the Competition 'Create Your Spirit'?
As you know, 'Create Your Spirit' was born to allow any creative, dreamer or Spirit enthusiast to turn their dream into reality, to make a totally unique and innovative product from an idea.
The first Spirit Crowdfunding
But back to us. This year we helped a finalist in our Competition (who didn't finish first but still showcased great skills, creativity, and extreme motivation) to realise their project. And with this project, we officially inaugurated a unique service: the very first Spirit Crowdfunding! 
The story of Gianluca Parisi
The protagonist of this adventure is Gianluca Parisi and he is a Sicilian bartender who won second place in our Competition by proposing an all-Sicilian prickly pear gin. He called it U' FICU (which means both prickly pear and cool in Sicilian dialect).
Gianluca started from a general idea, a small diamond in the rough that thanks to the team of consultants and experts at The Spiritual Machine and members of the Competition jury (professionals in Marketing, Business Development, Distribution, and Graphic Design) he managed to transform into a concrete business idea.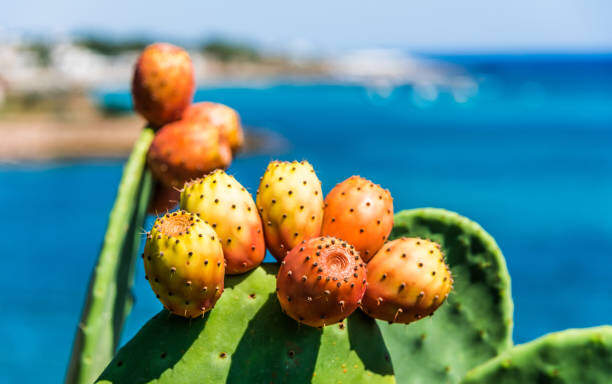 The Pre-Sale was a Triumph
Our Competition churns out success stories, as happened to the winner of the very first edition. In fact, the first runner-up of the first edition of the Competition, after winning an initial free production of 100 pieces, has now started a production of 4 thousand bottles. And we thought that Gianluca, this year's runner-up, with his passion and energy, deserved trust, too!
That is why we wanted to start the first Spirit Crowdfunding project hosted in our Online Shop, to give Gianluca the chance to self-finance the production of U' FICU. 
The goal of the campaign? Pre-selling 100 bottles of U' FICU to finance its production and bringing Gianluca's gin to the top bars all over Sicily, and then Italy!
It was a triumph! In just a few days Gianluca had already sold more than half of the bottles needed to start production, and he reached (and exceeded!) the target of 100 bottles in the following month. 
His Crowdfunding campaign, which involved not only Gianluca's contacts but also our network of The Spiritual Machine's Infusionists and Botanists, our investors, closed successfully. Over 100 people have pre-purchased U' FICU, which is now being produced.
Is this the Future of Spirits?
What if every creative in the Spirit world had the opportunity to pre-sell a product they designed through our Spirit Crowdfunding platform? Wouldn't that be a beautiful world? That's what we are here for, to bear beautiful worlds.
Updates on this front will come soon, stay tuned, as usual, and participate in the next edition of the Create Your Spirit Competition. We'll help you define a business idea and take off!
We are revolutionising the world of Craft Spirits, one bottle at a time.